Welcome to the Nash Church of Christ, located in Texarkana, Texas.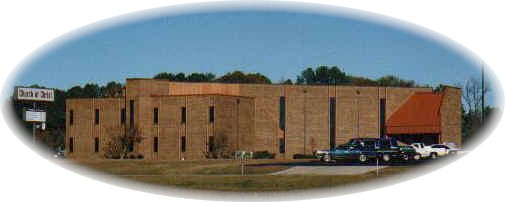 The place where good things are always happening...
Today is

Find out what time we regularly meet for worship services, learn about our popular Children's Bible Hour, and read this week's bulletin online. We'll also be posting announcements for meetings and other special events.
How to reach us by e-mail, phone and mail, and a road map to our building.
Meet Adrian and the Elders. And by meet, we mean stop by and visit one Sunday; we'd love to have you as our guest.
In Mark 16:15, Jesus told his disciples to "Go ye into all the world, and preach the gospel to every creature." That is a command for Christians today. Although we all can't go all around the world, we can support those who do.
See how the Nash Church of Christ is helping spread the gospel throughout the world.
Find out how we're helping our community, and others, with the Dorcas House. And participate in our Bible donation program to help spread God's word.
Laughter, food and fun are what our fellowships are all about. Little tots through senior citizens enjoy the benefits of just being together and sharing love for each other. Put your troubles on the shelf and join us for any and all of our good times.
Search the web, read the Bible online, and more.
This many visitors: